Weekly Update - 9th December 2012
Posted on
Hi guys,
Apologies for the missing newsletter last weekend, as our mobile broadband failed to pick up a signal on our pre-Christmas wee break in remote Lochgoilhead. Speaking of Christmas, our brand new Christmas Quiz Pack 2012 is now on sale priced at just £6.50, which includes a super festive pub quiz, picture quiz, table quiz, and free music quiz.
This week's Full Monty quiz
This week our Full Monty quiz features the usual wide mix of questions plus a blockbusters guest round, along with super heroes, music and nature themed picture, table and speed rounds.
You can purchase our new weekly quizzes from Saturday evening HERE.
Happy Hour
During our Happy Hour this weekend, you can receive our 'Puppets Picture Quiz' for free.
Our latest Online Pub Quiz
Our November edition of our Online Pub Quiz is still available to enter online, with December's new edition set to follow soon.
You can have a go anytime you wish, and don't forget to forward the details on to you all your friends to see who scores the highest. Just click HERE to take part.
Competition Time
We'll randomly pick a winner who delivers the correct answer into our Inbox, and give them a £5 QuizKnight voucher. Who's this?;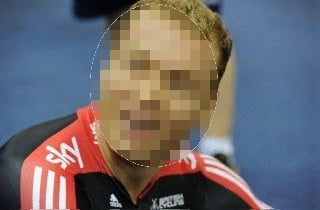 Get ALL of our Quizzes for FREE
We've teamed up with the leading alternative e-commerce payment system, Trialpay, to give you a simple way to get our quiz products for free!!
An action as simple as taking out a free trial of a service or product will earn you a £15 voucher to spend on anything on our website. Keep using Trialpay, and you can effectively get almost endless QuizKnight.co.uk quizzes for free. Just follow the banner below to find out more;
Get some Free Beer Money!!
Why not earn a little bit of risk-free beer money to spend in your local this weekend?!
Just read the matched bet instructions on our sister site BashTheBookie, then use the fully automated Oddsmatcher, and you could earn some serious risk free cash to spend in the pub tonight!!
We're Here to Help
If you need any help at all with your quizzing needs, then we'd be more than happy to assist you.
Established online in 2004 and still going strong, QuizKnight.co.uk believe that both our quiz products and our customer service are unbeatable. Therefore we'd be delighted to hear from you to see how we could help you - you can get in touch by simply replying to this update.