Weekly Quiz Night Questions from QuizKnight.co.uk
Our most popular quiz option. Here we do all the hard work for you. Each week we compile the quiz for you with fresh and compelling questions and upload it onto the internet with all the accessories you will need - all you have to do is download it and print it off. Easy Peasy! You can pay online with your credit or debit card using our secure server and you'll have your quiz instantly. Our weekly download quiz solution is great value at just £5 per quiz.

Weekly Quiz - 2nd June 2023 - Just £5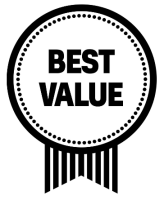 Get the FULL MONTY quiz pack for just £8;
That's all of this week's quizzes, plus a complimentary music intros quiz to download!




---
About QuizKnight.co.uk Weekly Quizzes
If you've never featured a pub quiz in your establishment before then well done on now considering the idea. Pub quizzes remain one of the most effective ways of attracting customers and therefore increasing revenue. If you have held pub quizzes before then you already know that, but you'll also know how much hard work can go into writing the quiz.
That's where we come in as we do all the hard work for you - all you need to do is download our weekly quiz!
Our weekly quiz format is full of fresh and fun content - when tested on a sample audience at our local pub we found that a competant quiz team should get between 75-85% of the questions correct. That makes it not too hard for anyone but with enough tricky questions to unsettle the most seasoned of quiz-goers. You can rest assured that your quiz night will be a success and that it should be a close run thing right up to the very last round - leaving people wanting to come back for more. Our weekly quiz has a great
Seven Rounds / 60 Point Total Score Structure
.
All our quizzes are produced and released every Friday evening.
---